Welcome to JGSLP Resources!
Current Email Instant Freebie:
2022-2023 All-In-One Student Tracking Google Sheet
This popular annual freebie is the ultimate Google sheet for attendance and data. It includes a year-long calendar that automatically calculates students' weekly, monthly, and annual service minutes. It also includes color-coding for absences, field trips, IEP dates, assessments, and more, so you can quickly glance at a student's calendar and see the latest. A separate tab provides the space to keep daily data and progress notes. Even more, it includes 2 auto-populating print-friendly tabs so you can add them to your students' files.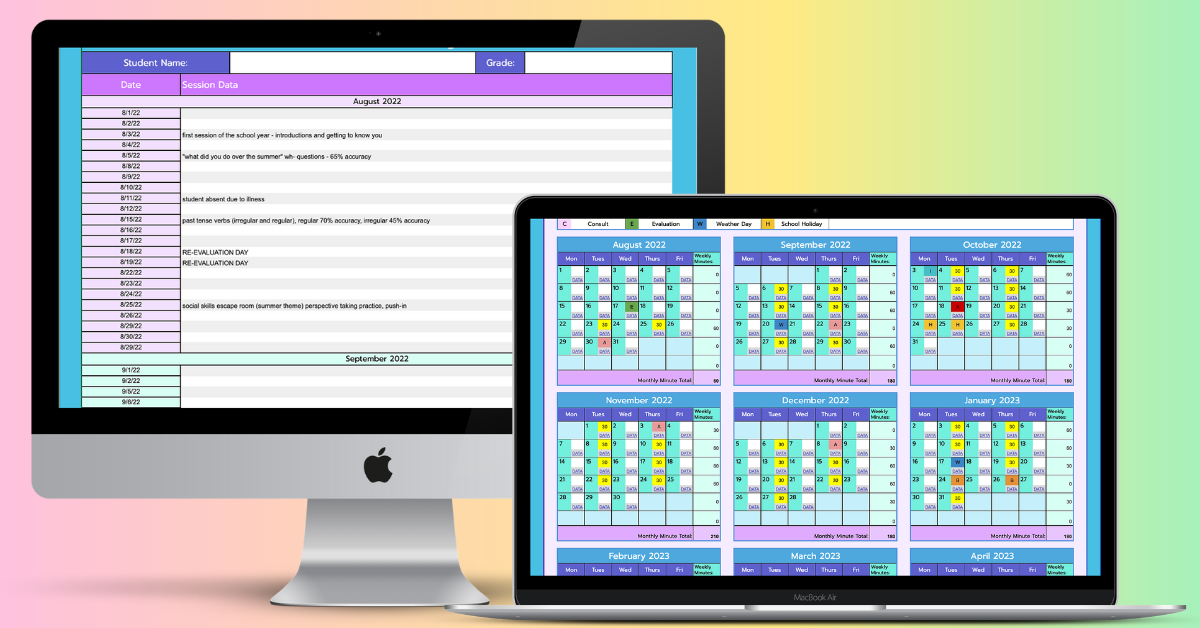 Over 25,000 SLPs love my no-prep materials! Here's what a few have to say…
I honestly never thought about making boom cards to target practicing self advocacy. True genius and they work so well with my groups. Once again, thank you for making neurodiversity affirming activities!
This is not a question but a comment on how wonderful I found your pet themed social skills escape room. This morning I purchased 7 more! Thank you so much for your amazing products!
This is a fantastic resource for my upper elementary students. I love the use of real pictures, as well as all of the discussion questions and built-in prompts. This resource is thorough and well thought out. Thank you for the great resource!